Welcome to E.G. Fisher Public Library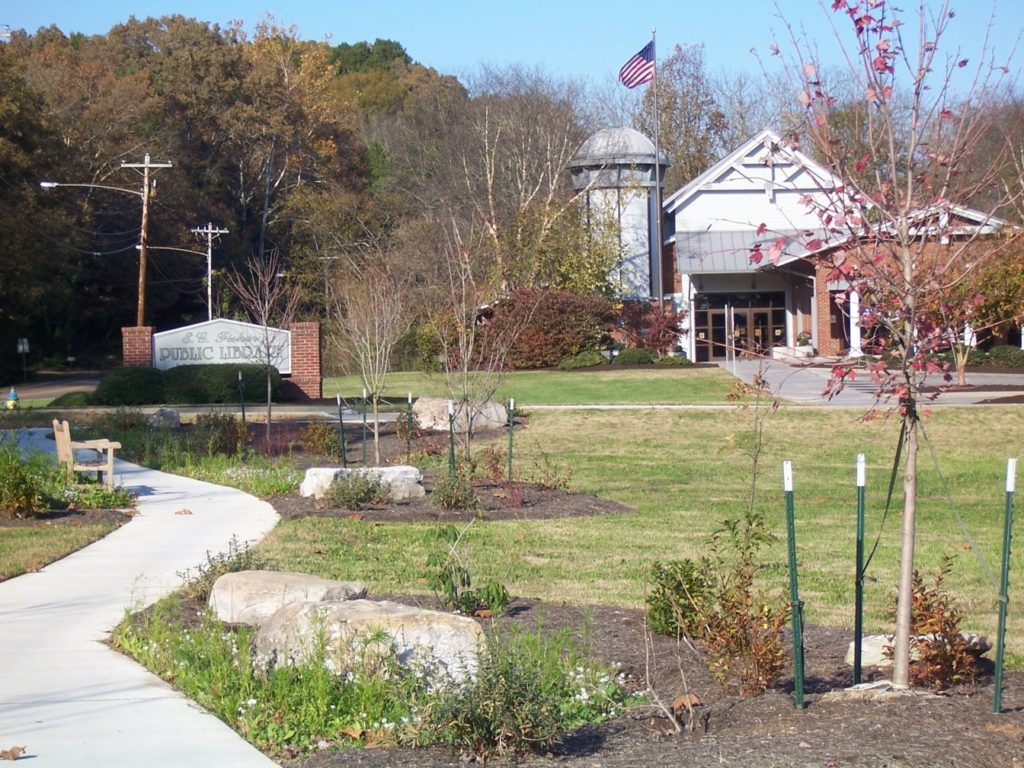 LIBRARY DIRECTOR
E.G. FISHER PUBLIC LIBRARY
ATHENS, TN
The McMinn County Library Board seeks a Library Director who is experienced, enthusiastic, innovative, and public service oriented. The Director oversees a staff of 6 FTEs, a collection of 90,000 items, and an annual budget of $331,000.
One of five independent public libraries in McMinn County, E.G. Fisher Public Library is a 14,000 sq. ft. facility which opened its doors in 1997. It is a vital part of community life, with a service population of 34,822 (Level 4 Library).
The E.G. Fisher Public Library campus includes an amphitheater and Wetlands Park which are managed in partnership with the City of Athens.
The Director reports to a nine member Board of Trustees and is responsible for:
Planning and directing the overall operations and management of the Library including the implementation of services and programs for users of all ages;
Implementing the mission, vision and goals of the library as set by the Library Board;
Working with the Library Advisory Committee to review and prepare recommendations to the Board;
Working with the other public libraries & cities and cultivating good relationships with the funding bodies.
Essential duties include:
Ensuring a high level of customer service;
Overseeing the Library's finances and budget process;
Directing the expenditure of Library funds;
Effectively leading and supervising staff and volunteers;
Maintaining effective working relationships with various agencies and community groups, including the Ocoee River Regional Library and Friends of E.G. Fisher Public Library;
Seeking additional funding support from the community and beyond;
Working with city and county leaders in the interest of the library.
Preferred Qualifications: Minimum qualifications include three years of progressively responsible library leadership, excellent interpersonal and communication skills, experience in providing sound fiscal planning and management, and thorough knowledge of current trends, technology, and best practices for public libraries.
Required qualifications include a Master's Degree in Library Science from an ALA accredited program or its equivalent.
Compensation: Salary offered is commensurate with experience and qualifications and is negotiable from $45,000. Benefit package includes health insurance, participation in TCRS, paid vacation and sick leave.
Please submit cover letter, resume and contact information for three professional references by electronic submission to
wbperk74@gmail.com
or mail to:
     Director Search
     E.G. Fisher Public Library
     1289 Ingleside Ave.
Submission deadline: April 7, 2017
Environment: McMinn County, population 52,639, is located halfway between Chattanooga and Knoxville on the edge of the Blue Ridge Mountains and on the I-75 corridor. An easy drive's distance to Knoxville and Chattanooga, Athens is the county seat of McMinn County and is situated in an area of astounding natural beauty. The Cumberland Plateau, the Great Smoky Mountains and the Cherokee National Forest all offer endless opportunities for hiking, camping, canoeing and other outdoor activities. Athens is home to Tennessee Wesleyan University, the Tennessee College of Applied Technology, and a satellite campus of Cleveland State Community College. It is also the home of Mayfield Dairy and other large industries.
E.G. Fisher Public Library is an Equal Opportunity Employer.